Dental Implant Cost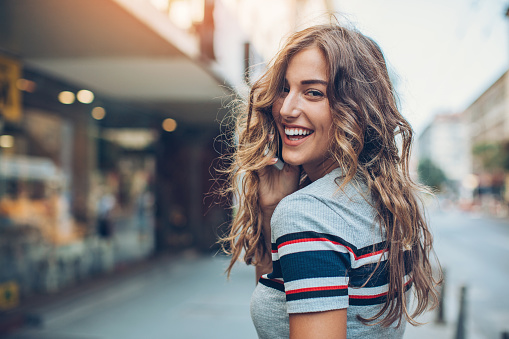 Missing teeth can make you smile a little less and become more self-conscious. However, thanks to the rapid developments in the dental world, you don't have to feel like that anymore! There are various tooth replacement options now available for everyone, with the best and most long-lasting ones being dental implants.

Whether you lost your teeth in a car accident, from a trip and fall, or any other unfortunate incident, dental implants are the next best alternative to healthy and natural teeth.


What is a Dental Implant?

A dental implant is a metal post typically constructed with titanium, a biocompatible material. The implant is surgically placed in the part of your jawbone where your tooth is missing. It takes a few months for the implant to fuse with your bone, which helps form a stable and secure foundation for a crown, bridge, denture, or another type of fabricated tooth.

The dental implant is eventually topped off with an artificial tooth made out of porcelain and is color-matched with your natural teeth, allowing it to look, feel, and perform like a real tooth. Which is one of the many benefits of dental implants.


How Much Do Dental Implants Cost?

One of the most frequently asked questions by those looking to get implants is: how much will it cost?
It is important to understand that every case is unique, so the cost of dental implants can differ from person to person. While some people may require a single implant due to a single missing tooth, others may require multiple implants. However, generally, you can expect to pay anywhere between $1,500 and $3,000 per implant. This is the cost of just a single implant and not the whole procedure.

If you choose to get dental implants, you may incur other costs as well, including:

| | |
| --- | --- |
| • | The crown - custom or stock |
| • | The abutment |
| • | The cost of tooth and root extraction |
| • | Dental visit costs |
| • | Pre-op care |
| • | Post-op care |


These additional costs can range between $1,500 and $3,000, causing the total cost of a single implant to amount up to $3,000 to $6,000.


Single Tooth Implant Cost

As mentioned before, a single implant can cost around $1,000 to $3,000, with the abutment and crown costing an additional $500 to $3,000, bringing the total cost between $1,500 and $6,000.

This estimate includes the initial consultation and entire surgery plan, but the price can still vary depending on the individual person and their specific needs.


Multiple Tooth Implant Cost

Multiple tooth implants are for those looking to replace more than one missing tooth. Getting multiple dental implants can cost around $1,500 to $30,000, with the estimate going up to as much as $50,000, depending on the case, geographic region, and dentist performing the procedure. In case you're getting implants for two to four teeth, the procedure can cost you approximately $6,000 to $10,000.

The number of implants required depends on the number of missing teeth and their specific location. Some cases don't even require individual implants since the teeth are adjacent to one another.


Full Mouth Implant Cost

Some patients may also qualify for full-mouth dental implants or implant-supported dentures. The estimated cost of full-mouth implants can cost around $35,000. Implant-supported dentures can cost anywhere between $7,000 and $90,000, with the top or bottom set costing between $3,500 and $30,000.

If you're looking to get dental implants, don't worry! Here at Alexandra Garcia, DDS, MS, we offer the best dental implant services to ensure you never have to hide your smile again! For more information, questions, or to schedule an appointment, contact us at (346) 250-2930.