All-On-4 vs. Dentures

Houston, TX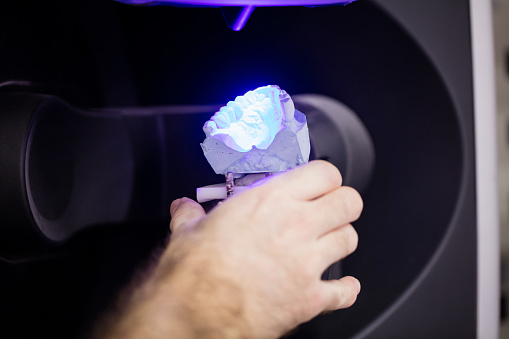 Lost your teeth and are searching for a solution? Dentures and dental implants are perhaps the best restorative procedures that can bring back your smile.


Dental Implants

Dental implants are prosthetic teeth that replace natural tooth roots. The titanium screw-like posts are surgically inserted into the patient's jawbone, replacing the missing tooth roots and providing a solid foundation on which artificial replacement teeth are secured. Dental implants are highly favored for the comfort and ease they provide to the patient compared to fixed dental bridges or partial or complete dentures.


What is the All-on-4® Treatment Concept?

The All-on-4® Treatment Concept is based on proper alignment, position, and angle of dental implant placements. Tooth loss or low bone density results in the gradual deterioration of the jawbone over time. In this case, if artificial dental implant roots provide the required stimulation to the jawbone, it will preserve bone density and stop atrophy. The All-on-4 treatment is a breakthrough process for complete tooth loss, successfully providing long-term benefits to patients.


In this treatment method, dental implants are tilted and placed at such an angle that they provide optimum support and anchorage to the full arch restoration.

Four implants, two placed in the anterior region and two in the posterior region, are enough to achieve bone anchorage and implant stability. The All-on-4 technique allows the permanent installation of a row of teeth with just four dental implants. Instead of placing a single dental implant for every missing tooth, the All-on-4 procedure can provide anchorage for an entire row of teeth.

Once the initial dental evaluation is complete, the dentist will take a mold of your upper and lower jaw to craft a bridge that will be fixed to the implants. The first surgery involves removing the remaining teeth to make space for All-on-4 implants. The implants are inserted into the jawbone at a precise position. Once this step is complete, the jawbone is allowed to heal, after which your dentist will provide a new row of teeth that fit comfortably on top of your dental implants.


Like regular dental implants, the All-on-4 is also made of titanium posts. This durable and biocompatible material fuses efficiently with the jawbone and prevents deterioration and decaying of teeth, gums, and jawbone in the long run.


Partial or Full Dentures

Unlike dental implants, dentures involve fitting teeth replacements on top of an acrylic base that look like natural gums. When a patient gets a complete denture, the remaining teeth are removed, and surrounding infected tissue is removed and allowed to heal, which can take several months. Since partial dentures are supposed to replace a small number of missing teeth, they are attached to a metal framework, which is why partial dentures resemble dental bridges. Dentures are removable compared to implants that are permanently fixed inside your jawbone.


Difference Between All-on-4 vs. Dentures

If you are getting dentures, the treatment will begin with removing the remaining teeth and allowing the gums to heal for three to six months. However, dentures can be placed immediately after teeth removal, given that the dentist ensures that the gums are healing correctly and swelling dissipates. The surgical procedure involving teeth removal and placement of dental implants requires almost four to six months to heal properly. This treatment takes longer to complete than dentures. However, it provides a more permanent and comfortable solution to your missing teeth.

At Alexandra Garcia, DDS, MS we want to provide the best dental services, as our dentists, Dr. Garcia and Dr. Alexandra Garcia, look forward to guiding you and planning appropriate treatment for your dental implants and replacement teeth needs. Call us at (346) 250-2930 to schedule an appointment with us.